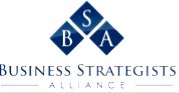 Business Strategists Alliance
BSA is one of Finland´s most experienced strategy consulting companies. We help companies in the Nordic, Russian and CIS markets to reach their targets by offering tailor-made strategic solutions and hands-on execution plans.
We have an international network of high-caliber knowledge specialists that we can utilize - by keeping our own core structure lean we are able to deliver our services cost-efficiently.
Our senior consultants have successfully helped large and midsize companies to adapt to market changes in the Nordic and CIS markets and increase their profits for more than twenty years.
Our key knowledge areas are Growth Strategy, Business Turnaround and M&A (Mergers and Acquisitions).
The core of our strategy work is defined by our unique method of measuring the Potentially Available Market (PAM) of a company. PAM is the specific part of the total market (for a good or service) that a firm can win from it´s rivals and potentially monopolise.
Would you like to know in detail how we can build a successful growth strategy for your company using our unique PAM® method?