MARKET ENTRY, GROWTH, STRATEGY RENEWALS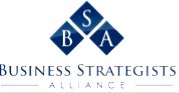 Russian market
Finland´s neighbouring country and a member of the Baltic Sea economic region, Russia offers a vast market potential. Many companies have already entered the Russian market or have at least considered the expansion.
The Russian market differs in many ways for example from the Central European market. In the near history changes in the value of the local currency and import bans caused by political conflicts have brought up challenges for foreign companies.
When solved, the current crisis will however open up vast growth opportunities in a situation where entire business sectors will have to be restructured.
Creating an effective and safe business strategy in the challenging, but lucrative Russian market requires thorough experience and market knowledge.
We have worked in the Russian market since the beginning of the 90´s and we have helped several dozen midsize and large companies in the Nordic region to build and implement a suitable and effective Russian strategy. Our key expertise in the Russian market includes: market entry, market share growth, strategy renewals and assisting in the hands-on strategy implementation.
We have an extensive network in St. Petersburg and beyond and we know the Russian business culture inside out. We can say without hesitation that when it comes to the Russian market: we are the experts.